Goals!
So many times we've seen clients want to jump into an online marketing strategy without clear goals in mind. Without goals, you can't define success, and without a definition of success, you'll fail. Simple as that.
We won't go into the whole "SMART goal" thing because that's been done to death, but there is something to be said, especially about the "specific" and "measurable" part. It's easy to say "well, I want more sales." OK, but what kind of sales, how many, and from whom?
Defining these things direct your marketing strategy and better set you up for success.
Yeah, But I Just Want More Sales…
Great. We'll help you get them. But without pushing the issue, we, as an agency, won't get the best brief out of a client (you).
Consider, for example, a winery in Moorooduc. What does a sale mean? Does it mean more visitors to their cellar door? More subscriptions to their wine club? Or more credibility leading to more interest from restaurants? These goals are very different, and would have different digital marketing approaches, but would all fall under "more sales."
More cellar door sales may be addressed by targeting people on Facebook who have shown an interest in visiting the Mornington Peninsula combined with a more organic Instagram strategy showing the beauty of the winery.
More wine club subscriptions can be achieved by both combining a strategy to get more cellar door visitors with a more direct approach to get people to sign up online, whether after visiting the winery or not.
Interest from restaurants is a little bit tougher, especially if you're trying to measure it directly. However improving credibility by improving the winery's website and making it friendlier to restaurants may help.
Of course all of these things can be worked on simultaneously, but budget and time may not allow this. We have to start somewhere…
What About Other Digital Marketing Goals?
That's allowed too, especially if you understand why you want to achieve these things.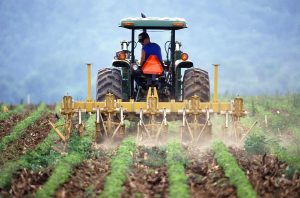 An example here is a high performing farm machinery business in Hastings. They've never really been interested in the online world and have a basic website. Fortunately they have plenty of customers on the Mornington Peninsula so they're not really after more.
What they do want to do is expand their business to service Gippsland, and plan to open a new location to do that. They have a great reputation on the Mornington Peninsula but none in Gippsland.
Sprucing up this business' website and starting an email campaign to existing customers would be a good way to not only improve credibility for the new market as well as approach existing customers to get referrals in the new area.
Measurement is Key Here Though
While measuring sales is a little more obvious, measuring something like "credibility" doesn't really work. This is why setting up a campaign for tracking and performance, and agreeing on what metrics show this increase is important before starting.
We may want to track how many current customers open emails from the new campaign and how many referrals this leads to.
Improving the website may include creating a dedicated Gippsland page. Looking at visits to the Gippsland page would be another good metric to look at.
It Doesn't End There
These are just some basic examples of what to think about when starting your digital marketing journey. No two businesses are the same. It's worth taking the time to explore what you're trying to achieve, even if it takes time and is difficult to define.
If you don't know where to start, that's what we're here for. Drop us a line if you want to talk about your goals.