Beachside Marketing provides digital marketing services to businesses regardless of size. If you're a smaller business we'll determine a strategy to suit your budget and goals. While we're based on the Mornington Peninsula, location is no obstruction. We are well equipped to support you whether remotely or in person. At only 40 minutes to the Melbourne CBD we're well poised to service clients in the city as well as local clients on the Mornington Peninsula. We also have experience working with clients remotely both nationally and internationally.
Our experience comes from a background of larger agencies primarily in the fields of Content Marketing, SEO, paid social media, and Google Ads (formerly AdWords). However, we like the smaller set up that we have now as it allows us to work more closely with clients and better understand their needs.
The services you see below are a short taste of what we offer. We try not to use too much lingo but it's no problem if you haven't heard of it all. A lot of clients just want a good marketing strategy, so get in touch and we'll put everything together into something that will work for you.
Digital Marketing Strategies
Clients often approach digital marketing with a specific service in mind. They'll come to us and say "I need someone to do Google Ads" or "I need to sort out my SEO." We circle back around and give you a fuller strategy to work with. This strategy is based on the online marketing services below and has specific activities we'll be performing as well as clear goals and success metrics.
What this means is we listen to what the client wants but also make alternative suggestions based on our experience and what we're all trying to achieve through marketing actions.
There's so many agencies out there that say "we listen to our clients," with others saying "we provide the best advice." We say "let's do both."
We do this by presenting every client with a digital marketing strategy before we get started, explain what we're doing, why we're doing it, and how it may differ from the original brief. However, no marketing strategy is set in stone. A marketing strategy requires monitoring and reporting. It changes over time and strives to do better than itself as it evolves.
Our Core Digital Marketing Services
Content Marketing
Content Marketing involves any online content that attracts people to a site. This could be blog posts, social media posts, and even video. The cornerstone of a good strategy is a content strategy. Because without content, there is no site.
Copywriting
Great copy is the core of a good website and an important part of a content strategy. Whether it be blog articles, landing pages, or social media posts, we have you covered for copywriting. If you're not sure what you need, we'll make you a strategy.
Google Ads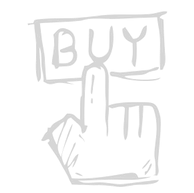 Google Ads, or AdWords as it used to be called, is an effective way to get traffic to your site, but you shouldn't jump into it without clear goals. We're here to help plan and execute a great Google Ads campaign.
Social Media Marketing
Like Google Ads, social media can be a great way to amplify traffic to your website, but also needs a concerted strategy to be effective. We help with paid and organic social media in any capacity needed for your business.
Search Engine Optimisation (SEO)
SEO is all about making your site as friendly as possible to search engines so that users can find it more easily. There's no one strategy for SEO so we take a look at the entire site to see what's needed, report back, and execute.
User Experience (UX)
Even with great traffic to your site, it doesn't mean anything if users aren't converting. That's where UX comes in. Whether it's a large site or a small site, we'll find the problem and advise the best way to fix it.
Reporting and Optimisation
There's no point in having a great digital marketing strategy if it goes stale. A strategy can always do better. Whether it be your own strategy or ours, reporting and optimisation needs to happen regularly. We'll also explain our advice.
Website Builds
Sometimes you just need a new site. Whether you're starting a new business or need a refresh, we help with planning and execution of a new website to get your site up and running quickly and with a professional finished product.